Braces: Types, Alternatives, and Costs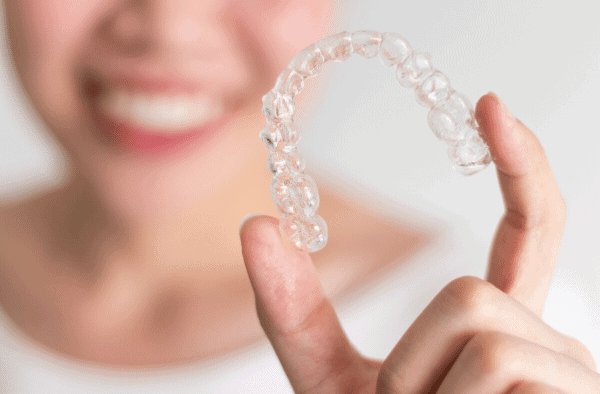 Many people looking for an alternative to braces find invisible teeth aligners to be their best option. Clear aligners consist of transparent plastic trays that are customized to fit perfectly over your teeth. Every few weeks, you will be given new aligners shaped slightly differently, and eventually the aligners will work to shift your teeth into a straighter position.
Invisible aligners do not require you to restrict sticky, hard, chewy, or crunchy foods the way that braces do and they are generally easier to maintain. If you are looking for a way to straighten teeth without braces, invisible aligners may well be for you!
Traditional braces are made up of metal brackets and wires that apply pressure to the teeth and gradually move them into a straighter position over time. Traditional metal braces are very effective, but they are also visibly noticeable. Depending on whether or not you are concerned about the look of your braces, you may want to consider invisible braces options, or you may be happy to go with metal braces. Orthodontic referral will be made for traditional braces.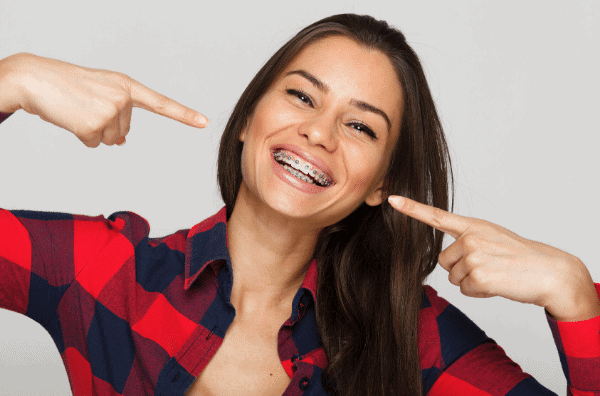 Invisible Braces
Many people are put off by the idea of getting braces because of the way that they look. However, there are other other options for teeth braces that are not visible the way that traditional braces are.
Clear Braces
Clear braces, not to be confused with invisible aligners, are like standard braces but with transparent brackets to make them less noticeable visually. Because transparent braces are made of ceramic, they are not as strong as metal braces and usually need to be worn for a longer period of time, but many people find this worth it since they are so much less noticeable.
Lingual Braces
Lingual braces, like traditional braces, are made of metal, but they are attached to the back of the teeth instead of the front, and so they are not visible. Lingual braces can cause some discomfort and difficulty with speaking at first, because they are situated at the back of the teeth right where your tongue hits your teeth, but most people find they get accustomed to them after a little while.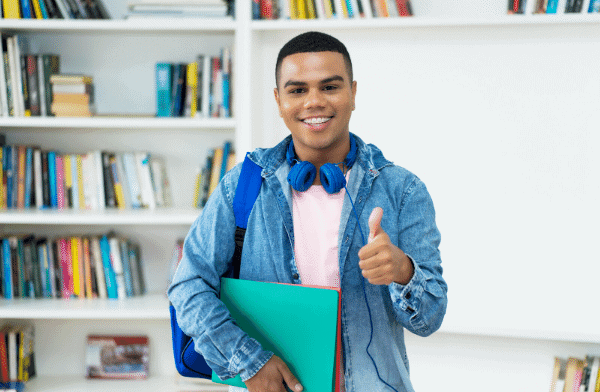 When you have dental braces, you will have to avoid eating the following types of foods:
Sticky food such as caramel, toffee, and chewing gum

Very chewy foods such as jerky, licorice, and gummy candies

Crunchy foods like hard candy, nuts, and corn chips

Very hard foods such as raw carrots, apples, and corn on the cob
Caring for your teeth when you have braces is a little more complicated than your regular oral hygiene routine. Here are a few things to keep in mind for tooth care with braces:
Use a toothbrush with a small head and brush carefully around each individual brace

Floss after every meal

Use antiseptic mouthwash after every time you brush

Wear a mouthguard when playing sports or doing anything active
Why Choose Tsawwassen Family Dental?
Our dentists have plenty of experience with adult braces, braces for kids, and anyone in between. We will consult with you and/or your child to determine what types of braces or aligners are best for your individual needs and priorities. Talk to us today to find out more!