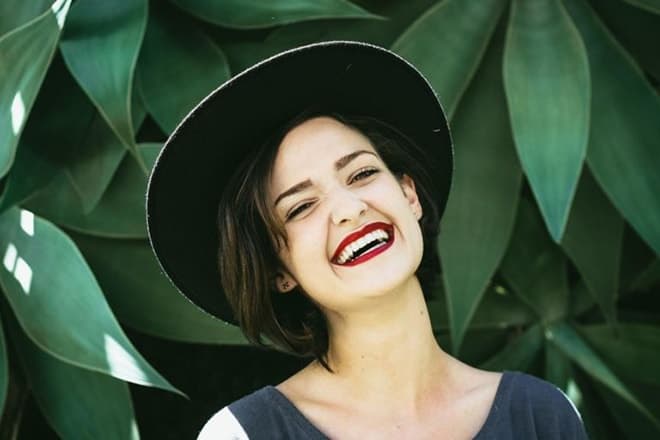 Straight teeth are not only cosmetically pleasing, but better for overall oral health as well. Straight teeth reduce cavities and gum disease and create a more functional bite. Crowded teeth are harder to clean and are more likely to wear down prematurely, which can cause tooth loss later in life. Many people would like to straighten their teeth but want something different from traditional braces which can be uncomfortable, difficult to maintain, and unsightly. When considering Invisalign® or braces, many people find that Invisalign® is the better choice for their lifestyle because it gives them the convenience, comfort, and look that they prefer. Book an appointment with our professional Invisalign® orthodontist and see if Invisalign® aligners are the right choice for you!
Invisalign® Aligners
Invisalign® is the most popular treatment for those who are looking for alternatives to braces. The Invisalign® aligners made of clear, BPA-free plastic are custom-fitted to your particular teeth and worn for about 22 hours a day over the course of a year or so (usually less time than metal braces). Invisalign® aligners work to gradually straighten your teeth over the course of the treatment.
Invisalign® aligners are a comfortable, simple-to-maintain alternative to traditional metal braces, which can be uncomfortable, inconvenient, and a hassle to maintain.
Invisalign® Aligners, Are They Comfortable?
Invisalign® aligners are much more comfortable than metal braces. No metal or wires means no annoying little cuts or irritation on your gums or the inside of your cheeks. Plus, Invisalign® aligners are custom-made for your mouth and they fit so well that many people forget they are even wearing them.
When you first put the aligners in, they may be somewhat uncomfortable because they apply pressure to your teeth, which is a sensation you will not be used to yet. If you experience any soreness (and many people don't), it should fade after the first few days of adjusting to your new Invisalign® aligners.
Unlike metal braces, Invisalign® aligners are super easy to remove, so they don't get in the way of brushing/flossing or eating certain foods that you wouldn't be able to eat with traditional braces.
Can Invisalign® Really Straighten Teeth Without Braces?
Yes. Invisalign® aligners work using the same principle as braces, but are not nearly as much trouble to maintain and do not affect your comfort or appearance to the same extent. Using Invisalign® properly (which means keeping the aligners on for at least 22 hours a day, every day) will work to give you the straight smile you've always wanted, without the hassle of a mouthful of metal.
Invisalign® Cost; is it expensive?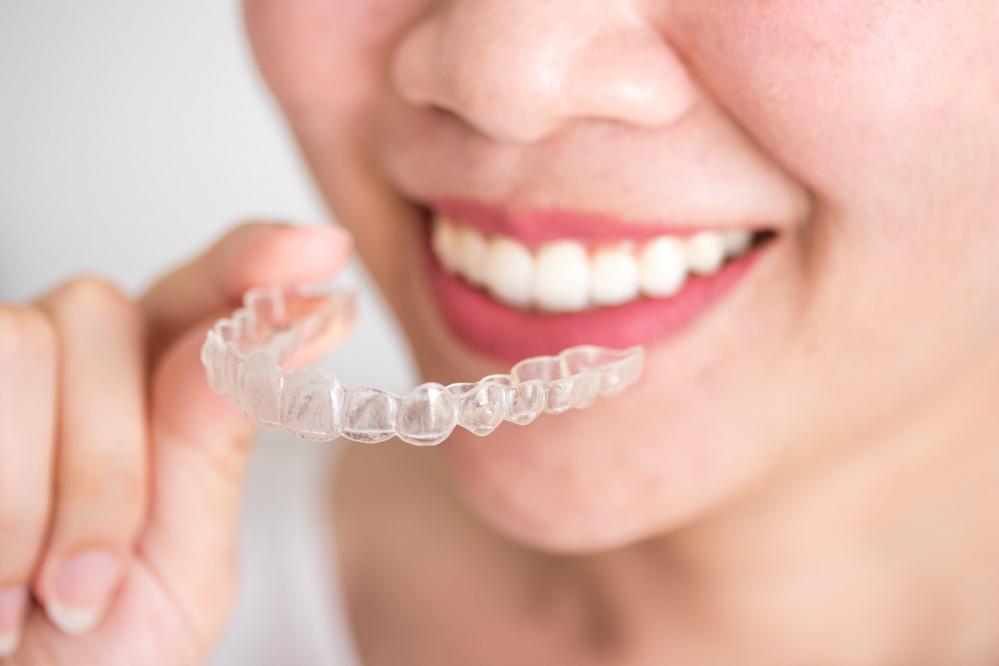 People often think that the cost of Invisalign® is a more expensive treatment option than regular metal braces. Although this used to be the case, now Invisalign® aligners cost about the same as metal braces. The exact cost of Invisalign® treatment will change according to various factors, such as what type of insurance coverage you have. Invisalign® costs also depends very much on the extent of straightening required—one or two crooked teeth that need straightening will be a lot less expensive than if every tooth in your mouth needs to be moved.
Many dentists are willing to come up with a payment plan that works for you if the Invisalign® cost is a problem for you. Remember, your dentist's number one concern is your oral health and they will do whatever they can to help you get the treatment you need.
How Does Invisalign® Work?
If you are interested in Invisalign®, the first step is to book a consultation with your dentist or orthodontist to determine whether Invisalign® treatment is the right choice for you.
If you decide to try Invisalign®, in order to make your custom aligners your dentist or orthodontist will take impressions of your teeth in order to create a 3D map of your mouth. You will be given your customized Invisalign® aligners, which are easy to put on—simply slip them over your teeth.
Based on your case, the dentist will ask you to change your set of trays every 7-10 days to make sure the appropriate amount of pressure is being put on your teeth at all times for the most effective, efficient straightening process.
You will go in to your Invisalign® dentist or orthodontist for an evaluation every 6 weeks or so. Your dentist will check on the progress of the treatment and may recommend adding small, unnoticeable attachments to certain teeth if you need additional pressure to speed up the straightening process.
You will need to wear your Invisalign® aligners for 20-22 hours a day in order for them to be the most effective. However, the aligners are simple and easy to remove, so you can remove them for activities that they make difficult such as brushing and flossing your teeth, eating certain foods, participating in sports, and playing wind instruments.
Since you can easily remove your Invisalign® aligners, it is very easy to clean them, too—use water with a toothbrush and a little gentle soap to clean them twice daily. Be sure to rinse your aligners every time you remove them from your mouth.
Want to know if Invisalign® is right for you?
 Invisalign®, the Invisalign logo, and iTero®, among others, are trademarks and/or service marks of Align Technology, Inc. or one of its subsidiaries or affiliated companies and may be registered in the U.S. and/or other countries.