Denture Clinic in Delta, BC
Dentures are more common than you might think. While dentures are usually associated with the elderly, many young people also have full or partial dentures. Tooth loss is very common and today's dentures are functional and discrete enough that many people find them to be the best solution.
If you are considering dentures, get in touch with our professional denturist today to discuss whether they are right for you. Our Delta denture clinic is proud to provide services for our dear customers from all over Tsawwassen & Delta, BC.
Types of Dentures
There are different types of dentures to consider depending on the number of teeth you need replaced and other needs. Dentures are generally split into two categories—partial dentures or complete dentures—and can be either "immediate" or "conventional."
If you only need a few teeth replaced and not an entire row, partial dentures are a good option. Many people don't like the way missing teeth look and want dentures for their aesthetic value, but there are non-cosmetic reasons to replace missing teeth as well. Having large gaps where teeth used to be can cause your remaining teeth to shift and cause problems later, but partial dentures will keep your existing teeth in place.
Partial dentures are fitted to your gums and attached to surrounding teeth to secure them. They can be easily removed for sleeping, cleaning, etc.
Complete dentures—also called "full dentures"—replace an entire row of teeth on the top or bottom of your mouth.
Complete dentures are split into two different categories—immediate and conventional dentures. Immediate dentures are dentures that you can wear immediately after having your existing teeth extracted. The gum tissue is able to heal underneath these dentures. After getting your immediate dentures, you will have to get them adjusted and filed to fit your mouth better.
Conventional dentures are molded to your exact gumline, so they offer a more perfect fit than immediate dentures. However, your gum tissue must fully heal before you can wear conventional dentures, so you won't be able to wear them until a few (usually 3-6) weeks after your tooth extraction. In order to create conventional dentures that are the right fit, your denturist will take impressions of your gums and use them to make a map of your mouth.
A very popular option is implant-based dentures. These are dentures that are supported by at least two permanently fixed implants inserted directly into the jawbone. Once the implants are surgically inserted, the denture can be connected to the implants and removed as needed. Because of their stability, implant-based dentures feel very natural and require less maintenance than regular dentures. Implant-based dentures are more costly than regular dentures, but many patients find that it is worth the extra money.
Dentures: How Does Getting Them Work?
First, you will go in for a consultation with your denturist, dentist, or orthodontist to determine exactly what type of dentures are right for you. Your denturist will also confirm if you require partial dentures or complete dentures and whether immediate or conventional dentures would fit your needs better.
If you are getting complete dentures, you will need to have any existing teeth extracted first. After your tooth extraction, your denturist will have you bite into a putty substance in order to make impressions of your gum line if you are getting conventional dentures. If you are getting immediate dentures, they will be given to you right after your tooth extraction and you can begin wearing them right away.
Your new dentures should be worn all day and taken out at night. At first, dentures might feel loose, uncomfortable, or cause some soreness. This is normal and will dissipate after the first few weeks of wearing them as your mouth muscles adjust.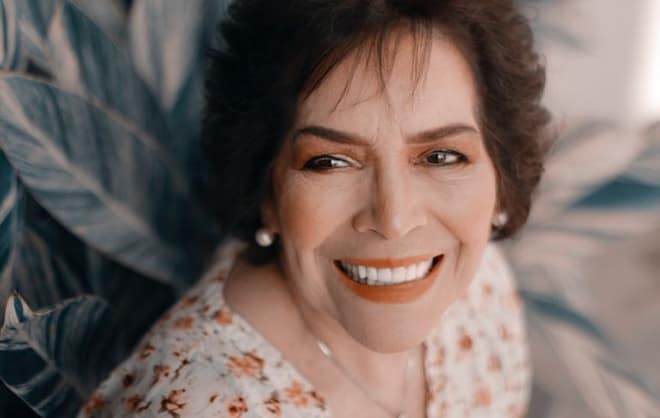 Dentures, Care and Maintenance
Dentures do wear down over time because they are made of materials that are more fragile than teeth–usually resin, plastic, or porcelain. This means they may need additional maintenance care every 5-7 years, such as a soft reline, hard reline or rebasing. 
Proper cleaning is important. False teeth still harbour plaque, tartar, and bacteria, which lead to gum disease and other health problems, so it is essential to continue to maintain good oral hygiene habits by cleaning your dentures daily and brushing your gums gently with a soft toothbrush to keep them healthy.
Are you looking to get dentures from a qualified denturist? Tsawwassen Family Dental has Sonia Raeisi who is a professional denturist on staff, so you can rest assured that you get the expert care you deserve. Don't hesitate, contact us and visit our experienced Delta denture clinic today!