What to Expect at
Your First Appointment
We want to make sure you feel welcomed and comfortable, so the first thing we do is have you get to know us! We'll introduce you to everybody and make sure you know who will be doing what.
The safety of our patients is of the utmost importance to us, so thorough COVID-19 screenings are conducted before every appointment. This entails a questionnaire regarding symptoms which is done both over the phone and again in person. We also complete a temperature check when you arrive at the clinic. If you are exhibiting any symptoms, we will reschedule your appointment for another time.
We'll have a discussion about any concerns or questions you may have regarding your oral health, dental anxiety, or anything else you'd like to talk to us about. We will also record your medical history.
You will undergo an examination of your oral cavity, after which we will give you a diagnosis and come up with a treatment plan (patient participation during treatment planning is encouraged–we want a plan that best suits your needs). If a referral is required to a specialist, the reasoning of the referral will be discussed.
Routine radiographs will be taken in order to better evaluate your oral health.
Your teeth will be thoroughly cleaned and polished by one of our hygienists. We always do our best to make this process as comfortable as possible for you.
We will discuss your at-home oral care routine and also educate you on the importance of oral health and its link with overall systemic health.
Insurance and payment plans are discussed with the administrator. We offer direct billing through most major insurance providers in order to make the payment process as seamless as possible.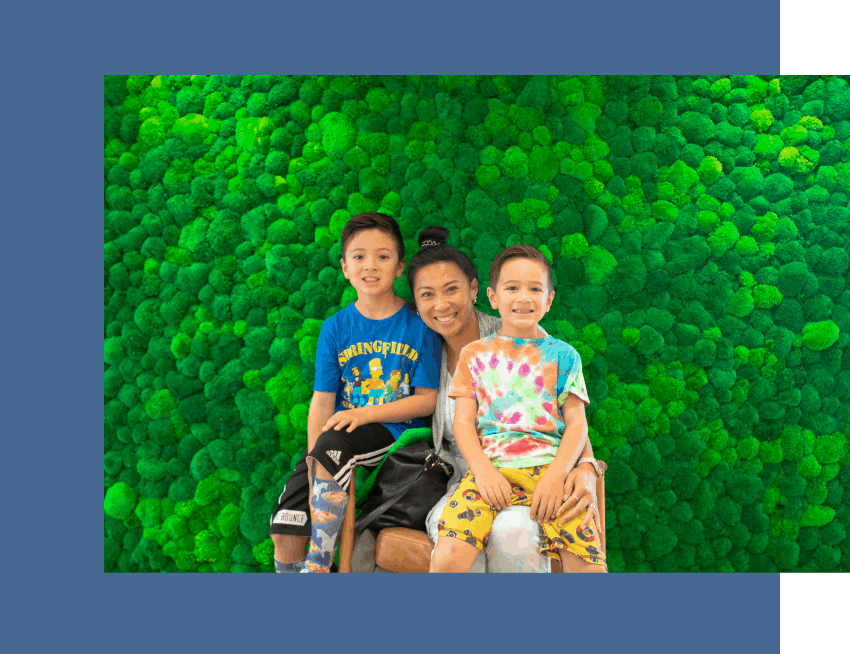 Bringing Your Child in for Their First Appointment?

Here are some fast facts for bringing a young child to their first dental appointment:
We recommend bringing your child in for their first exam within 6 months of the first baby teeth erupting.

Each child responds to the dentist in their own way – a tell, show, do approach is taken to minimize any fear or anxiety.

Your child will be slowly introduced to the dental environment and instruments in order to familiarize them with the process and not overwhelm them.

Currently, our childrens' toys area and prizes have been removed due to COVID-19.
Choose Tsawwassen Family Dental

If you're looking for a dental clinic where your comfort, wellbeing, and health are always put first, come to Tsawwassen Family Dental. Our family-oriented practice provides dental care for the whole family. Book an appointment, give us a call with any questions you may have, or pop by the clinic and say hello–we'd love to see you!