What Does a Dental Hygienist Do?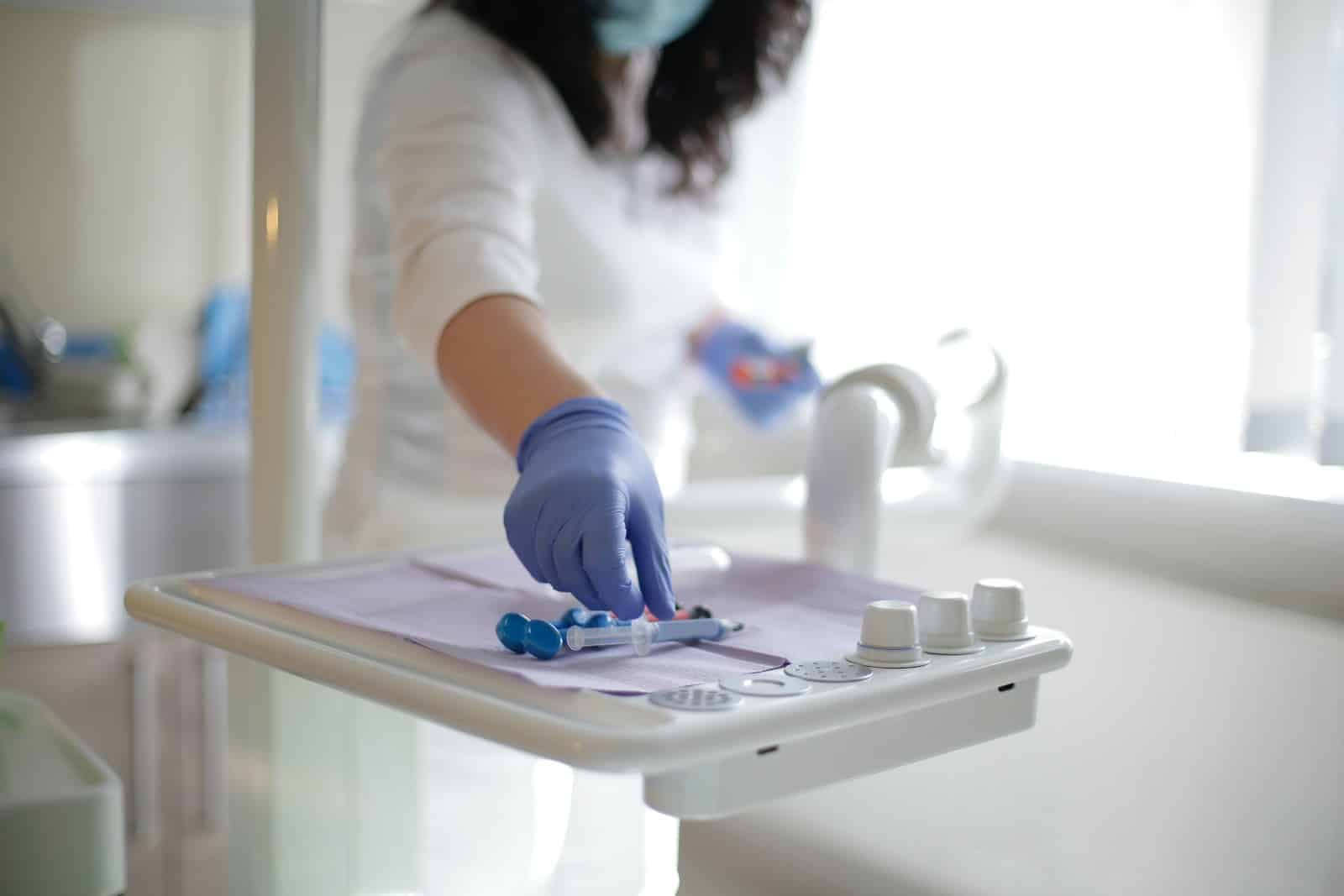 What exactly is a dental hygienist, anyway? A Dental hygienist is a certified dental professional who is qualified to perform certain dental procedures, although they do not have the same credentials as dentists. Often, the dental hygienist will perform a dental cleaning and help patients determine the best at-home oral care routine for them. 
Common Procedures for a Dental Hygienist:
Deep Dental Cleaning

Taking X-rays

Taking impressions of teeth

Basic physical exam

Administering local anesthetic

Digital scans
Providing patient education
Many of these procedures conducted by a dental hygienist, such as basic physical exams, taking X-rays, and administering local anesthetic, will be done as part of a more comprehensive dental procedure along with a dentist. It is important to choose a dental clinic that is made up of both dentists and dental hygienists that are knowledgeable, experienced, and who you feel comfortable with.
Our team at Tsawwassen Family Dental is made up of highly skilled dentists and dental hygienists who have plenty of experience working together to give our best patient experience whether they come in for a routine check-up or a more complicated procedure such as dental surgery.
Professional Dental Cleaning, What to Expect?
Teeth cleaning is one of the most common procedures that is usually carried out by a dental hygienist. A dental cleaning begins with a physical examination, where the dental hygienist will inspect your teeth and evaluate your overall oral health based on what they can see.
If you have any dentist anxiety or concerns about pain, it is a good idea to bring this up with your dental hygienist just before your physical exam and dental cleaning. We understand that some people have had bad teeth cleaning  experiences in the past, or may just be uncomfortable.
Our dental hygienist will want to know how you are feeling and will work with you to make sure you know exactly what to expect. Your dental cleaning should be a painless, stress-free experience and our dental care providers are here to help ensure that.
After you have discussed any questions or concerns with your dental hygienist, they will proceed with the physical exam, which involves inspecting your mouth to check for any abnormalities and evaluate your general oral health.
After the physical exam, the dental hygienist will remove tartar and plaque from your teeth, polish them, floss them, rinse your mouth, and give you a fluoride treatment. 
Your dental hygienist will work with you to develop the right at-home oral care routine for your particular needs. This may involve a demonstration of proper flossing and brushing and recommendations of oral health products suited to your individual requirements.
Dental Cleaning Cost
Depending on factors such as the current state of your oral health, and your insurance plan and provider, the cost of a dental cleaning will vary. However, keep in mind that insurance usually covers all or the majority of the cost of a dental cleaning. We follow the BCDA Fee Guide.
At Tsawwassen Family Dental, we offer direct billing through most major health insurance providers in order to make your payment process as convenient and hassle-free as possible.
If you have any questions regarding insurance coverage and/or costs, give us a call today!
Best Dental Hygienist Near Me?
If you are looking for a reputable dental hygienist office close to you, you've found one! Tsawwassen Family Dental is a local, family-run business where both dental hygienists and dentists practice. We love our community and are happy to be the dental professionals that locals trust. Visit our reputable dental hygienist office near you, where our dental hygienists are qualified, experienced professionals who are always happy to treat new patients!